Greetings! In 2015 I was inducted into the Seattle Jazz Hall of Fame, though I also play rock, folk, and world soul music. I collaborate with all kinds of great musicians on many continents, and am happy to share this incredible panoply of music with you.

With your subscription you will become part of my lovely extended family, and will receive 10 downloads right away, all of my forthcoming releases, plus special live recordings not available to the general public. I plan to release one new recording a month, despite my rather insane upcoming tour schedule.

Enjoy the video above: 'Non C'e' Niente Da Lavare' is composed by Ersilia Prosperi for the fabulous Italian/Sardinian sextet OU's newest recording, SCRAMBLED! I produced this beautiful recording for my record label Spoot Music in 2015. The Italian title means 'There's Nothing to Wash', and the song is a rather ironic look at corruption in politics, mixed with a discourse on quitting cigarettes. The video was created in Rome Italy, the group's home base.

Please sign up to receive my exclusive Spoot Surprises for Subscribers.
You'll love my fresh creations.
Thank you for your support!
You're a subscriber
Thank you!
* Downloads are DRM-free and available in MP3, FLAC and
more
.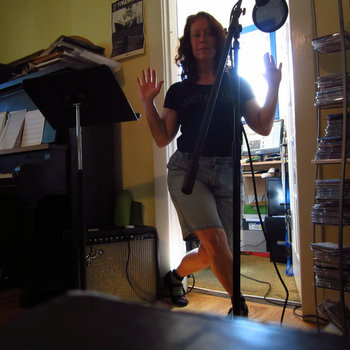 Amy Denio / Spoot Music
Seattle, Washington
Amy Denio is an award-winning multi-instrumentalist composer, singer and music producer based in Seattle, WA. She's been commissioned to compose for dance, theater and film, and has received numerous grants and fellowships and collaborated with artists worldwide.

She has performed at festivals, clubs, schools, prisons, social centers and ruins throughout Europe, North America and Asia.